Kindling Cracker™ Wood Splitter
SAFE. EASY. SMART.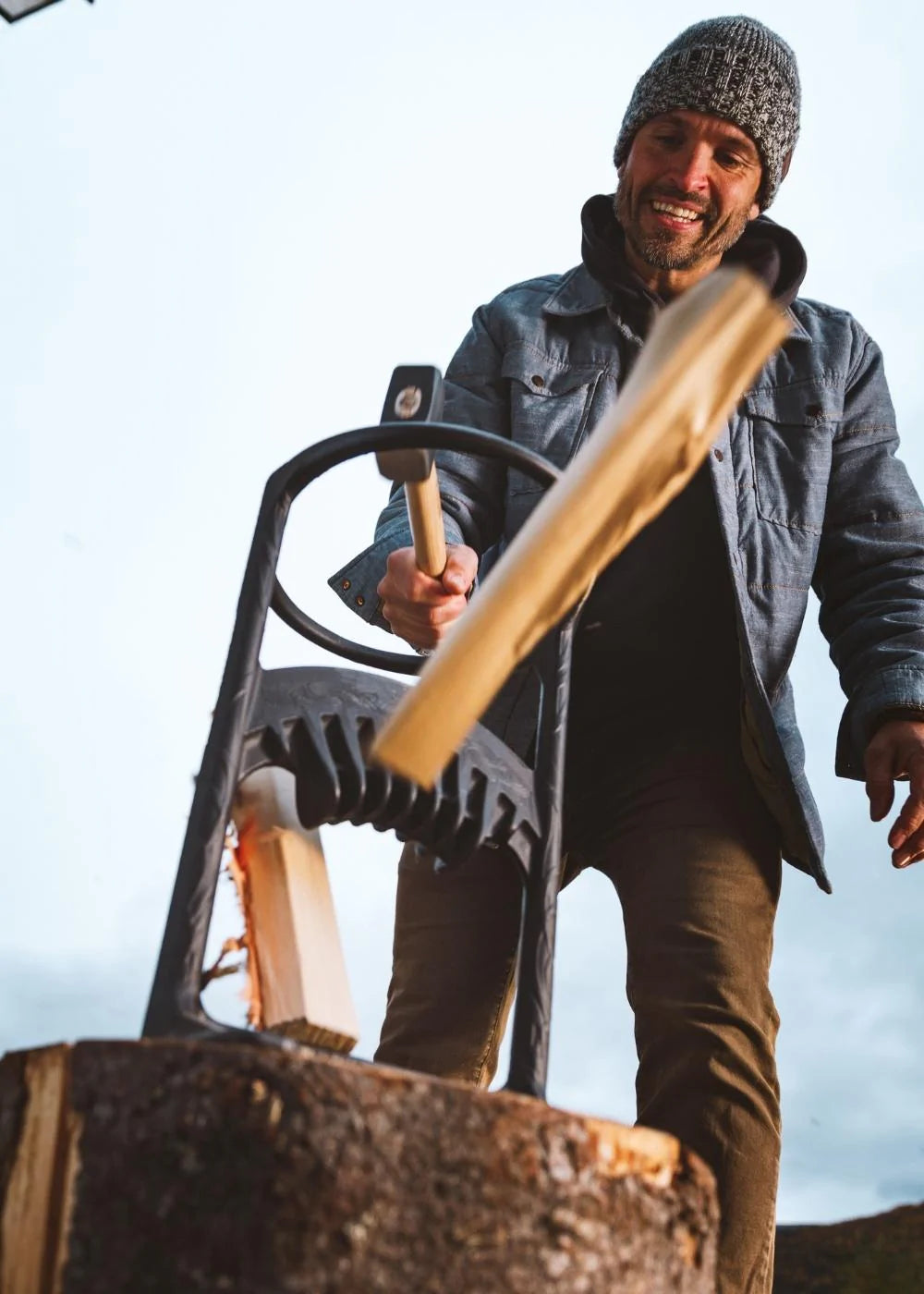 DON'T LOVE USING AN AXE?
You deserve a better option! ❤️
The Kindling Cracker is the ingenious, patented tool that makes splitting firewood a breeze. The clever design makes it very easy to use and crucially keeps you safe.
● Safe and smart way to split wood without needing an axe.

● Perfect accessory for your wood burning stove, fireplace or pizza oven.

● Made from top-grade, recycled cast iron and manufactured in an Australian foundry.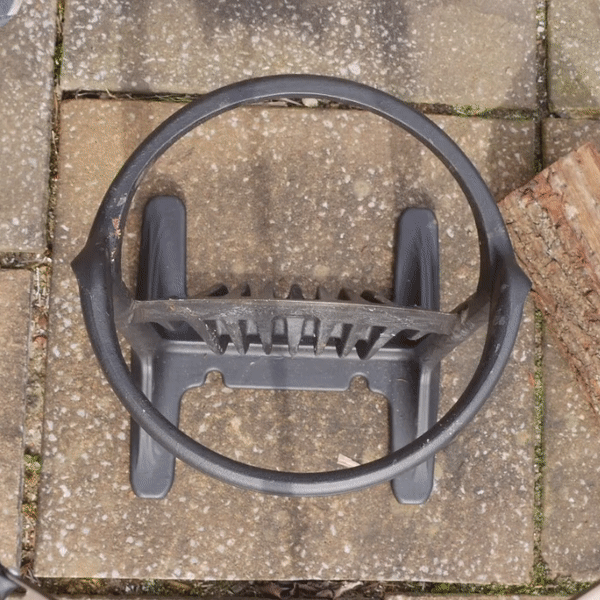 How does it work?
1. Place a piece of firewood inside the ring.
2. Give it a tap so that it sits on the blade unsupported.
3. Remove your hand and strike the firewood.
🪵 Voilà! Perfectly split logs every time!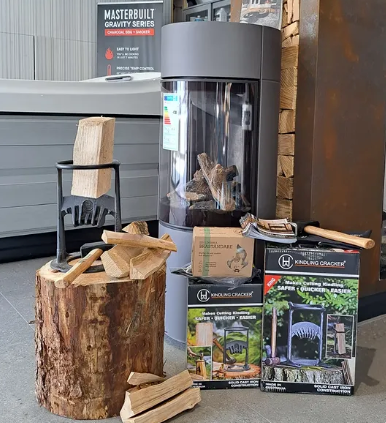 FIND YOUR LOCAL DEALER
We supply a wide range of stores in Europe. Find a dealer near you that stocks the Kindling Cracker™ wood splitters.
WOOD SPLITTERS, FIRE PANS AND GRILL ACCESSORIES
SHOP OUR FULL RANGE
300+ Five star reviews on Facebook
WHAT OUR CUSTOMERS THINK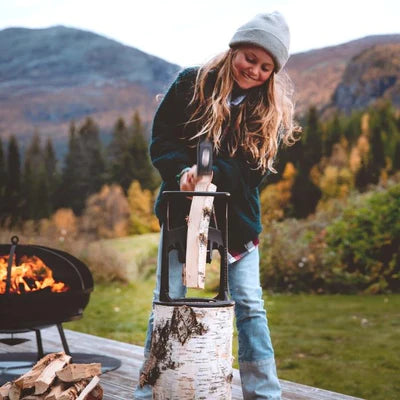 User Friendly
The Kindling Cracker is so easy to use that anyone can do it, both young and old.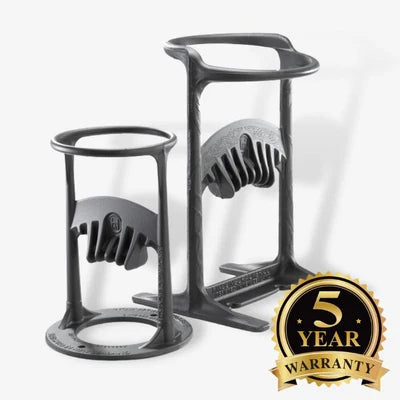 5 Year Warranty
5 year warranty and 90 day free returns. ❤️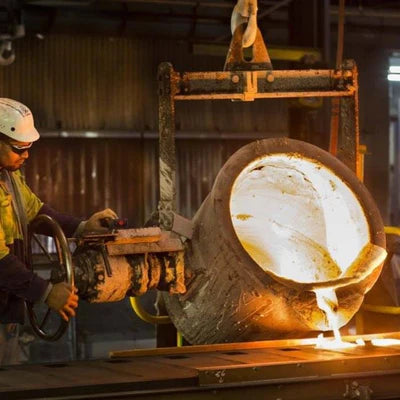 ECO-FRIENDLY 🌱
Made from recycled cast iron in a foundry in Australia, powered by renewable energy.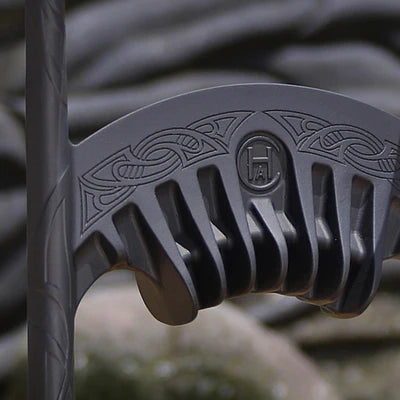 Patented Design
Patented, award-winning design made to last a lifetime.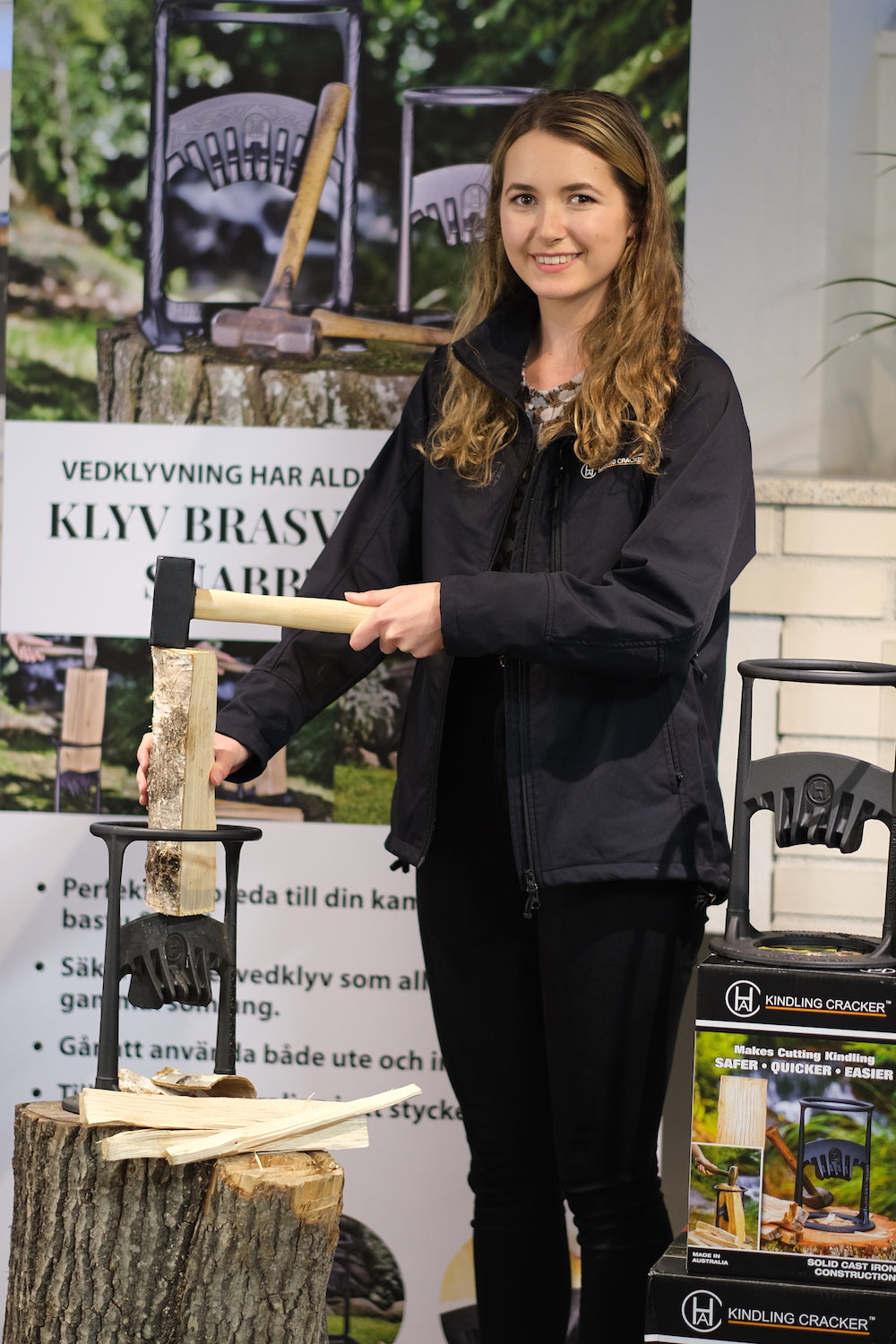 Introducing Ayla
The Young Inventor
Ayla Hutchinson was only 13 years old when she invented the Kindling Cracker™. Ayla's mother injured her finger while splitting wood with an axe. Ayla became determined to find a safer alternative.
The main difference is size. The King model is almost twice the size of the Original and allows you to split taller and wider firewood. If you buy already split firewood and want to make kindling go for the Kindling Cracker Original! If you have medium to large firewood, the Kindling Cracker King will get the job done!
You can split wood with a diameter of up to 16cm with the Kindling Cracker Original. With the King model you can split wood up to 22.5cm. 
In a word, no. The unique wedge design of the Kindling Cracker means the blade does not need to be razor sharp to work well.
It is easy to sharpen the blade if you want to and some owners decide to do that from time to time. Lay your Kindling Cracker flat and give it a few strokes with a metal file and it's as good as new!
Yes. The patent was filed in 2013 and granted in 2022. The patent covers 38 European countries including the UK.
The scope of the patent is extensive. The key elements are the upward facing blade (and even multiple blades) beneath a safety ring/guard in all shapes and sizes. Any imitation featuring these elements is an illegal copy.
The validated patents serve to protect Ayla's remarkable invention. 
There are also granted patents in the USA, Canada, Australia, New Zealand, China and Japan.
Yes! Any variety of wood that you can split with an axe can be safely split with a Kindling Cracker with ease. Oak, birch and ash are no problem at all.
We aim to have orders with customers within 3-5 workdays. You will get delivery details in your confirmation email. We ship from our Swedish warehouse using DHL to all EU countries except Ireland. For our Irish customers, we ship with DPD straight from our warehouse in Dublin. Delivery within Ireland takes 1-3 workdays.
Yes! We offer free shipping on all orders over €99! If your order is less than €99 the shipping cost is €9.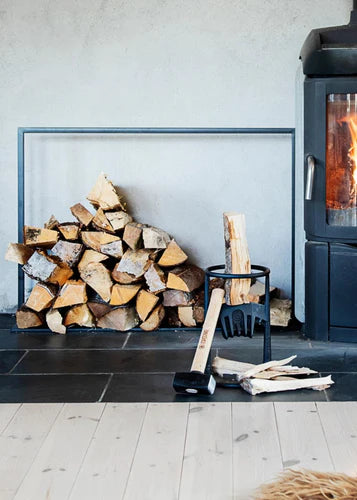 burning firewood
In May 2021 the legislation around the moisture content of firewood that can be sold in the UK changed. Homeowners in the UK should be aware of the legislative changes. The sale of wet wood (where...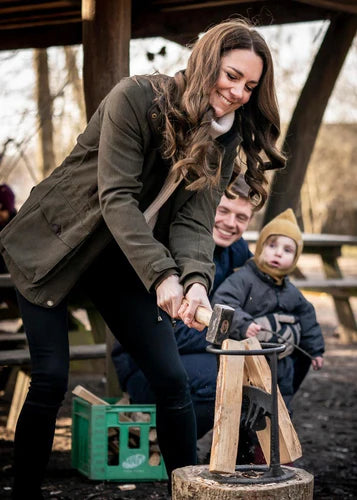 Duchess of Cambridge
On a visit to a forest school in Denmark, HRH Catherine, Duchess of Cambridge and the children enjoyed splitting wood using a Kindling Cracker Original.
Community
Follow us on instagram